1
Guimet National Museum of Asian Arts, Photographic collections
– Tea and Life in Meiji period
TORAYA Kyoto Gallery
Photographs from Europe's place of homage to the arts of East Asia
were a huge hit at KYOTOGRAPHIE 2015,
so we are bringing another collection this year
The Guimet National Museum of Asian Art in Paris is home to some of the first photographs ever taken of some of Japan's last samurai. When shown at KYOTOGRAPHIE last year, they became the talk of the town. This year the Toraya Kyoto Gallery will again host an exhibition of Meiji-era photographs from the Guimet, this time depicting various aspects of Japanese culture centering on the world of "cha"(tea). These photographs feature tea in all its manifestations, and offer a rare opportunity to approach this sometimes esoteric-seeming practice from a fresh angle, including works by Souta Ichida, who had studios in Kyoto and Kobe, photos of tea houses taken by Kimbei
Kusakabe, portraits of tea masters by Shin'ichi Suzuki, and albums of photographs by Seibei Kajima.
The Guimet, France's national museum for the display of art from East Asia, was founded in Lyon in 1879 by Emil Guimet, an industrialist who traveled to Japan, China and India to collect art and other treasures. It moved to Paris in 1885, and in 1929 it became a national museum. In 1945 it was made the East Asian wing of the Louvre. With the transfer of the Louvre's collection of East Asian art, the Guimet became the largest collection of East Asian art outside Asia. Its photography collection includes many priceless photographs taken in Japan during the Tokugawa and Meiji periods.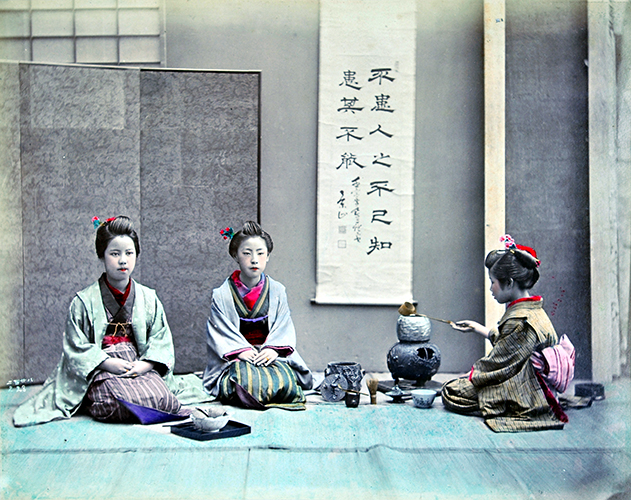 Shinichi Suzuki II, Tea Ceremony, 1880's © MNAAG.
TORAYA Kyoto Gallery
400 Hirohashidono-cho, Kamigyo-ku, Kyoto, 602-0911
Subway Karasuma Line "Imadegawa" station 7 min on foot from exit 6
OPEN:10:00-17:00
Open Everyday
Entrance Free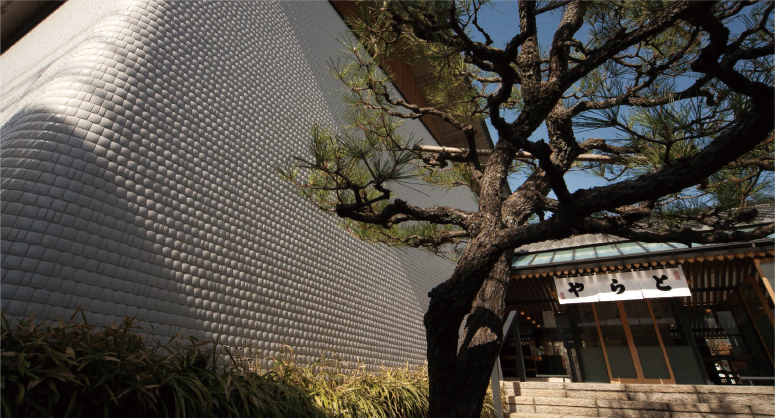 © 2014 Naoyuki Ogino