KYOTOGRAPHIE International Portfolio Review 2016


Supported by HASSELBLAD
For this event we are welcoming numerous international reviewers from Asia and Europe, as well as the most influential people in photography in Japan.
This event offers a unique opportunity to present your work for critique, feedback and advice.
At no other time in Japan can a photographer see such a cross-section of representatives from both the commercial and fine art arenas. The review consists of a personal discussion with each allocated reviewer, who provides constructive critical appreciation of your work with invaluable advice.
Reviews are 20 minutes long with a 10-minute break in between. Every effort will be made during the allocation process to meet your review preferences.
Attending the Portfolio Review grants you access to the "CROSSING – Portfolio Review & KG+ Party".
This event provides further communication with reviewers and also combines KG+ and KYOTOGRAPHIE, creating a fantastic atmosphere for making connections and developing ideas. During the review each expert votes at the end of their sessions for their favourite portfolio, one of which will be awarded the HASSLEBLAD Prize.
The top selected portfolios will be shown on the 360 degree screen.
Due to the limited seats applicants will be selected based on the project submitted. The closing date for application is March 31st. The date could be hasted depending on condition of applications.
HASSELBLAD Prize
Hasselblad 503CX + Zeiss Planar 80mm f2.8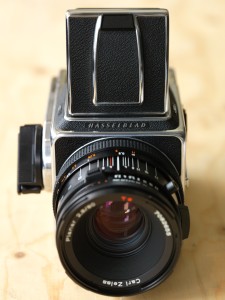 The HASSELBLAD Prize for the KYOTOGRAPHIE International Portfolio Review was awarded to Yuna Yagi for her commitment to the medium and interesting photographic work.
HASSELBLAD and KYOTOGRAPHIE congratulate her and hope to see the work from the HASSELBLAD 503CX + Zeiss Planar 80mm f2.8.
[Reviwers]
・Simon Baker – Senior Curator, International Art (Photography) Tate, London >
・Pascal Beausse – Art critic & curator – Head of Photographic Collections, Centre national des arts plastiques. >
・Michael Famighetti – Editor of Aperture magazine, the US >
・Andréa Holzherr – Global Exhibition Director, Magnum Photos International >
・Ryan Libre – Director of Documentary Arts Asia, Thailand >
・Michel Philippot – Photos and images consultant >
・Eric Pillault – Creative Director at M le magazine du Monde, France >
・Anette Skuggedal – Curator / Publisher, Norway >
・Sujong Song – Co-founder and Co-director of Seoul Lunar Photo, Korea >
・Duan Yuting – Director of Lianzhou Foto, Guangzhou, Guangdong, China >
・Annemarie Zethof – Director and co-founder of IBASHO gallery in Antwerp, Belgium >
・Takayuki Ishii – Gallerist >
・Michiko Kasahara – Chief Curator of Tokyo Metropolitan Museum of Photography >
・Masashi Kohara – Researcher at Izu Photo Museum >
・Seiji Komatsu– EMON Photo Gallery, Director / EMON Inc., CEO >
・Yusuke Nakajima – Director of The Tokyo Art Book Fair / Director of bookshop [POST] >
・Mutsuko Ota – IMA Editorial Director >
・Lucille Reyboz & Yusuke Nakanishi – Co-founders and Directors of KYOTOGRAPHIE, Kyoto. >
[Details]
Date:
Saturday, April 23rd 2016, 10:00am – 5.00pm
Sunday, April. 24th 2016, 10:00am – 5.00pm
Fee:
3 reviews: 20,000JPY (tax inclusive)
5 reviews: 30,000JPY (tax inclusive)
Venue: Hyatt Regency Kyoto, Japan
[Access]
644-2 Sanjusangendo-mawari, Higashiyama-ku
Kyoto, Japan, 605-0941
Tel: +81 75 541 1234
Parking available
Kyoto Sation (JR) 1 km (5min by taxi)
Keihan Shichijo Train Station – 300m
[Inquiry]
portfolio.review@2016.kyotographie.jp
[Application procedure]
Fill out and submit your info from the application form below.
Submit your photographic project following the procedure on the bottom of the form.
You will receive an email to confirm your application shortly.
Selected applicant will receive an email to proceed payment. (We accept PayPal or bank transfer.)
After payment, you will receive an email to confirm your participation.
You will receive your own schedule of reviews and guideline. (We will do our best to schedule all your reviews within one day. However, please understand with your selected preference reviews may get scheduled both days. We try to fit you as conveniently as possible with your selection.
We have closed the application for this year's portfolio review.
Thank you for a lot of applicants!